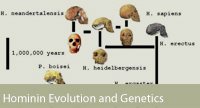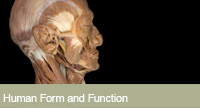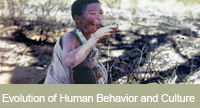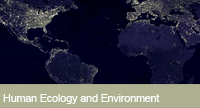 Integrative Human Biology (IHB) is an interdisciplinary initiative and interdepartmental minor based in the Departments of Anthropology and Biology. Its purpose is to advance education and research in human form and function, human evolution and biological variation, human behavior, and the roles humans play in local and global ecosystems. The undergraduate IHB minor will help students acquire the broad but rigorous background they will need as professionals in the 21st-century health sciences and many other fields that engage directly with aspects of human adaptation and welfare. IHB also hosts events to promote interaction among researchers and members of the larger community.
News & Events
New Anthropology Chair Appointed. We are pleased to announce that Dr. Leslie Knapp is joining the faculty of the University of Utah as Chair of Anthropology during the Summer of 2013. Professor Knapp comes to Utah from Cambridge University, where she has most recently served as Head of the Division of Biological Anthropology. Dr. Knapp, a primate geneticist, is a prolific and well-known scholar whose research spans a variety of topics in primate immunogenetics and molecular ecology. We are delighted to welcome her to the Anthropology Department and University!
The Integrative Human Biology minor is open to students in all majors , and should be of particular interest to students who are considering careers in the health professions (medicine, nursing, physical therapy, public health, social work, etc.), environmental science and law, biology, and anthropology. For further information about the program, contact Shawn Carlyle (Anthropology advisor) at 801-581-6251 or Denise Brenes (Biology advisor) at 801-581-6244.
Taming Humanity's Urge to War. This Scientific American article reviews the Evolution of Human Aggression conference held here. Videos of the conference talks are now online.
Taming Humanity's Urge to War
Videos of the conference talks